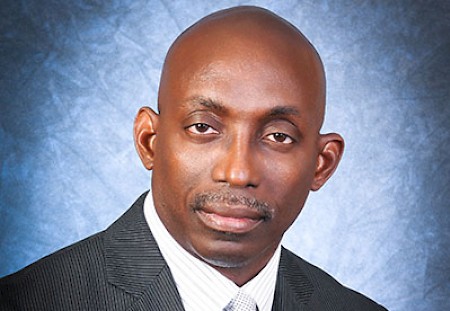 Trinidad and Tobago's national export facilitation agency, ExporTT, is the driving force for the development of the country's export sector. Its goals include building export competitiveness and developing new exporters. CEO Christopher Lewis spoke to The Report Company about the agency's plans to open new markets for Trinidad and Tobago's exporters and outlined the work the agency does to support them.
The Report Company: What strategy are you implementing to better capitalise on trade opportunities?

Christopher Lewis: Our mandate covers non-energy export growth. Our starting point is looking at the existing trade agreements, for example with Colombia and with the Dominican Republic and Costa Rica. We undertook a project in collaboration with the ministry of trade and industry and investment recently to summarise those trade agreements and we will now be disseminating these summaries to all exporters. We have a schedule of free seminars to disseminate the highlights of the trade agreements so people can see where the real benefits are.

The second aspect is that we have a mission to reach out and get new markets. This starts with market research which will tell us what the trade patterns are; we do different types of analysis to see what we're selling and what's being bought and what level of interest there is in our products. Once that research says there is potential then we conduct a market survey mission, where our staff go to the market and make assessments on the ground. We engage with consultants on the ground in the country and they recommend meetings with distributors and government agencies that regulate trade and so on. When we meet we look at the retail trade, what sort of packaging is used, what sort of consumer preferences there are and how it is different from Trinidad and Tobago.

We analyse this data and present that to the exporters. If it's not worthwhile we will also tell them that. If it does make sense then we will go forward with a contact mission, which will involve the exporters coming with us to that country and setting up business to business meetings. Then there's a whole follow up process that goes on to make sure that leads are followed up and the manufacturers do the right thing and are supported by us. For instance, they may require product registrations. As an example, when we went to the Dominican Republic we registered all of the brands of the companies that were going there because that was part of doing business, you need to secure your brand registration first.

TRC: Which are the current main exporting markets of Trinidad and Tobago and which new markets are you looking into?

CL: Number one for us would be CARICOM. It accounts for about 67 percent of our non-energy exports. The USA and Canada are also major markets. In terms of where we're looking to go, there are several approaches because we are looking at diversification. Although we sell into the USA it's very miniscule, so part of our entry strategy is building export competitiveness. The food and beverage industry constituted 47 percent of our non-energy exports in 2011 and we are very much engaged in manufacturing process programmes to boost exports. We recently collaborated with a visit by the FDA to get our food and beverage exporters ready to enter the US market. We're doing something on a similar scale for the entry of the food and beverage market in Europe. We also have a strategy to deepen our penetration of CARICOM as we feel there's a lot we can do there.

TRC: You attend export and trade conferences around the world; what have been the main achievements and outcomes from recent events?

CL: Starting with the World Export Forum in Indonesia, the key thing that came out of that conference is one that for a trade promotion agency to be successful it must be customer centric. It isn't simply about giving good customer service; it's about understanding closely what your customers need and what they want and aligning your services to match and meet those needs. These forums tend to help a lot with networking.

TRC: Taking a look at Trinidad and Tobago as a jurisdiction, how would you appraise the ease of doing business?

CL: According to the Doing Business 2013 report, we ranked 69th globally, so we're in the top third but it's not good enough; our ambition is to be in the top twenty. We have some way to go although we have made strides in electronic transactions related to trade, so for an exporter who is shipping goods to a country where we have a trade agreement instead of it taking days to process the documentation it basically happens in minutes. Part of the reforms is to achieve CARICOM-wide acceptance of the electronic documentation so that we no longer have to print documents. This will reduce the time, the cost and the people involved in the process. Some advances have been made but we still have some way to go. The ministry has also been making some steps; orders have been placed for container scanners which would facilitate the declaring of containers at the port. We are also working on e-commerce legislation to facilitate online trade transactions.
 
"

We have set a target of US$1.5 billion in non-energy exports by 2015-16. What that means in reality is about a 13.5 percent annual growth in non-energy exports. We have to look at new markets; we have to get new exporters into the market.

"
Tweet This
TRC: What is ExportT doing to capitalise on the trade agreement between CARICOM and the Dominican Republic?

CL: We have an upcoming in-house session on the Dominican Republic where people can ask questions and get feedback. It's not just about going to the Dominican Republic and getting business; we explain the legal framework, we look at what is needed in terms of packaging and labelling to ensure that our exporters have compliance with the market in the Dominican Republic. CARICOM is relatively easy; what sells in Trinidad will probably sell in Barbados or St. Kitts. It's when you go outside that you have issues. If it's Latin America, you have to translate packaging and if it's the US or Europe there are certain standards and regulations that you have to adhere to. However, those modifications make you more competitive and more marketable internationally.

TRC: How does ExportT foster the diversification of exports?

CL: We have set a target of US$1.5 billion in non-energy exports by 2015-16. What that means in reality is about a 13.5 percent annual growth in non-energy exports. We have to look at new markets; we have to get new exporters into the market and raise exporters from level four, which is just catering to the domestic market to level three, which is making a strategic decision to export and then level two where they focus on psychologically close markets like CARICOM. Level one is an international exporter, so part of our mandate is to move people up the tiers. By increasing the number of exporters we also increase the number of products and services that are exported. Our mandate also includes services, which it didn't previously. Services are a different animal. ICT, maritime and energy services are the three core services we focus on but we also lend value-added support to the tourism sector.

TRC: What type of companies can apply for financial support from ExportTT and how do they go about it?

CL: Companies at any level can apply for financial support. We tend to cater more for the level two and three companies, who for example are exporting to CARICOM but now want to go to the United States and Europe. They would need support for things like product and brand registration and document translation. We have a research and development facility which is a grant for a company to finance the cost of process innovation or new product development.

TRC: What work does the export market research centre perform?

CL: The export market research centre has been very successful. One of our core activities has been reducing market risk and demystifying exports so in preparation for any market mission the centre has to do that research to see if it makes sense. They also answer market research queries that come in – we've had over 100 queries for the fiscal year to date – and they do their research and provide the answers to the customers. We subscribe to several international trade databases and have signed an agreement with Business Monitor and Compass to provide exporters direct access to the trade databases.

We are also looking at our diaspora, in particular in New York, London and Toronto. It's about finding out who are the people in a position to influence Trinidad and Tobago's exports in those particular jurisdictions. We are doing a study on the economic profile of the diaspora as a market, which will also be coordinated by the market research centre.

TRC: What is the future outlook for ExportT and what is your main objective?

CL: The number one objective is export growth, hitting our target of $1.5 billion by 2015-2016. We would also like to see our exporters graduate to the stage when they don't need us anymore. We have the initiatives to take them into new markets and we would like to see success there. We measure our success in terms of moving people up the levels from CARICOM exporters to international exporters. If we have reached a level where the exporters can handle their business on their own and they don't need the support from a state agency, we'll find we've done our job.