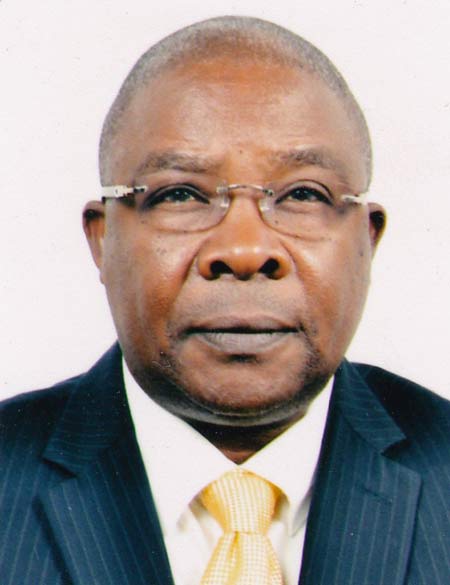 As Uganda's economic growth scales new heights, the minister in charge of its large infrastructure projects, John Byabagambi, is working to mobilize investment into the transport sector to enable the nation to achieve its development goals. He spoke to The Report Company about the projects currently underway, and outlined how, through regional interconnectivity, Uganda is helping to drive progress in East Africa.
The Report Company: What are the most important transport projects in Uganda?
John Byabagambi: The most ambitious project that we are carrying out now is the Entebbe expressway, the purpose of which is to decongest the city of Kampala and create a quick connection between our airport and the city. This is a megaproject costing about $5 million. It will be completed by 2017 and it is also contained within our Vision 2040.
Another major project is the expansion of Entebbe International Airport into a world-class international airport. The construction works are starting in August 2015. The current airport was designed to carry 500,000 people, but it now handles 1.5 million passengers. The new airport will be three times bigger than it is now, and it will have cold storage facilities because Uganda has started exporting a lot of vegetables. We are constructing a cold storage facility which will handle about 30,000 metric tons. That's a huge project. The second phase will be to have the infrastructure in place to be able to have flights direct from the U.S. to Uganda. That is our ultimate aim. We have the financing and the contractor is already in place and mobilizing to start the works. The contractor is the same Chinese company that is doing the Entebbe expressway, in order to tie the two projects together.
We also have a River Nile bridge project. Construction has already started and it is 20 percent complete. It will be a modern, artistic cable-stayed bridge and it is specifically designed as a tourism attraction.
"

The government plans to connect our country to our neighbors, which is something we have already achieved in the last ten years.

"
Tweet This
TRC: What projects are underway to connect Uganda to its neighbors in the region?
JB: The government plans to connect our country to our neighbors, which is something we have already achieved in the last ten years. We have beautiful roads connecting to Rwanda, to the DRC, and we are now starting the construction of the third road going to South Sudan, because we are their main trading partner.
Without good mobility, without good roads, the economy can't grow. We have seen the economy of Uganda growing steadily for the last ten years because of improvements in infrastructure. The government so far has tarmacked more than 4,000 kilometers (2,485 miles) of roads. The total network of the roads in Uganda is about 80,000 kilometers (49,709 miles), but most of our roads are passable by car and well-connected to our borders.
TRC: What is being done in the road sector?
JB: The main corridor we have is the northern corridor which stretches all the way from Mombasa, to Kigali and up to Kasese then to DRC. That is our main focus. That is why we are putting the second bridge on the Nile. We are constructing two bridges. One will be on top of the Isimba dam and then another one will be the cable-stayed bridge. The government plan is to bring on board about 2,000 kilometers (1,243 miles) of new tarmac roads. The good news is that 65 percent of road development and 100 percent of road maintenance is funded by the Ugandan government. We have come a long way from 100 percent loans, which is where we were in 2008, when 100 percent of our road development was being funded externally. This demonstrates what a priority infrastructure is for the government.
TRC: How important is the rail sector to Uganda?
JB: I am the chairman of the regional standard gauge railway cluster. We have started a very ambitious project to build a high-speed standard gauge railway. The current railway was built in 1900. It is a museum piece by any standards. It moves at a speed of only 12mph, which was seen as very fast when it was first built, but is obviously very slow by modern standards. As now, the section from Mombasa to Nairobi is about 20 percent done and we will start on the Uganda section shortly. This regional project will cost $16-20 billion.
"

The president's vision is that by 2030 Uganda will become a middle-income country. This is achievable, based on what we have seen in this country in the past seven years.

"
Tweet This
TRC: How challenging has it been to coordinate this regional project between different national governments?
JB: We have never had any problems. Our discussions have been transparent and candid and we have resolved most of the issues on the table. There have not been any altercations. Of course every country has its own priorities and agenda, and to harmonize these takes time, but in reality we have moved on very well. We have developed regulations and there is a protocol binding us and specifying where we are going. The railway will start in Mombasa, going through Uganda, ending in east DRC. Then the northern route will continue from the bottom of Kenya, up to the border with South Sudan and to Juba. Then another spur is going to the border with DRC but through the oilfields so it will be a line to transport oil in case there is a problem with the pipeline. The railway will transport both passengers and goods. The passengers will be moving at 75mph, and the goods will be about 50mph.
These are ambitious programs which are necessary in order to stimulate economic growth. Where we have put in infrastructure, we have seen the benefits.
TRC: How do you intend to integrate all the different modes of transport in Uganda?
JB: That has been the missing link. The integration of the multimodal transport systems has been a very big problem for us. We have gone back to the drawing board. We are working with the World Bank to modernize Port Bell, we are going to modernize the boats there and we are working to put infrastructure in place so that the private sector can take advantage of the fact that it is cheaper to haul goods along Lake Victoria. We are proposing a regulatory authority to cover all the transport systems in the country, from water transport to internal flights.
TRC: What impact do you expect all of these transport projects to have on Uganda's GDP?
JB: The president's vision is that by 2030, Uganda will become a middle-income country. This is achievable, based on what we have seen in this country in the past seven years.
TRC: What infrastructure projects are in the pipeline, and do opportunities exist for foreign participation?
JB: There are more megaprojects coming on board which have attracted Western interest. One of them is the Kampala-Jinja expressway. This has been designed by the World Bank through the IFC. It has a rate of return of 130 percent and it has attracted a lot of attention from the European sector. We have already talked to the European Union and they are ready to blend the financing to suit European contractors.
We have another one which is being funded by the African Development Bank and this is the western Uganda expressway. That's a four-lane toll road expressway. It is open tendering. We are trying to as much as possible use public-private partnerships (PPP) because the government simply can't do all of these mega projects by itself. Even the Entebbe expressway is going to be a PPP, in that we are going to contract out the management of that road.
TRC: What would you like investors to know about Uganda?
JB: We are on the road, moving upward not downward. We are on the way to becoming a middle-income country and the potential of investing in Uganda is very high. We appeal to everybody to visit us in Uganda and explore the potential of doing business in this country. We are a very peaceful country with friendly people. My message to anyone would be to come and invest in Uganda, and explore doing business in Uganda.
Uganda has had negative press. People still associate Uganda with Idi Amin, but he left this country in 1979. People think of Africa and they think of Ebola. Misperceptions can be very dangerous. Uganda is the sea of peace in the region. When people come here, they see that it's very different from what they see in the media.