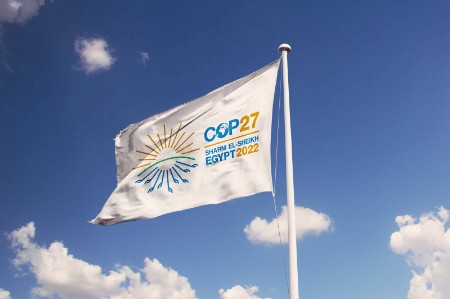 Egypt's COP27 Presidency places action at the heart of its agenda for the summit.
In November 2022, COP27 convenes in Sharm El Sheikh, Egypt, at a moment when geopolitical instability is threatening to stall the climate agenda. Russia's invasion of Ukraine has exacerbated global energy supply issues, already under strain amidst the post-Covid recovery, prompting a rush to fossil fuels by governments across the West. This is set against the backdrop of a summer that saw temperature records broken all over Europe.  

It's little wonder, then, that the pre-summit talk is marked by a sense of urgency and a determination to move beyond words. Organized around a series of thematic days, including Finance, Decarbonization and Energy, Egypt aims to build on the momentum of previous COPs to develop "inclusive, rules-based and ambitious, substantive outcomes." Minister of Environment Dr Yasmine Fouad says, "COP27 will be the COP for action."
The need for a "just transition"
is highlighted
The choice of Egypt as host country is significant. Africa accounts for just 4% of global greenhouse gas emissions, while the effects of climate change are expected to fall disproportionately on the continent's citizens. Under its Vision 2030 plan, Egypt's government has set out ambitious sustainability goals, including a commitment to making all new public sector investment green by 2030, and investing in renewable energy – planned to account for 42% of the nation's electricity generation by 2030 – while encouraging the nation's business community to make sustainability central to their operations. It is in this context that policymakers will use COP27 to urge richer nations to mobilize the necessary scientific, technological and financial support to empower developing countries to combat a problem that is seen as one of the developed world's making. In the summit's agenda, the need for a "just transition" is highlighted as a priority for developing countries worldwide. 

Extensive investment has been made in transforming Sharm El Sheikh into an integrated, sustainable host city for COP27, including the use of renewable energy to power conference venues and accommodation, provision of electric and natural gas-powered public transport, and construction of three new solar power plants.