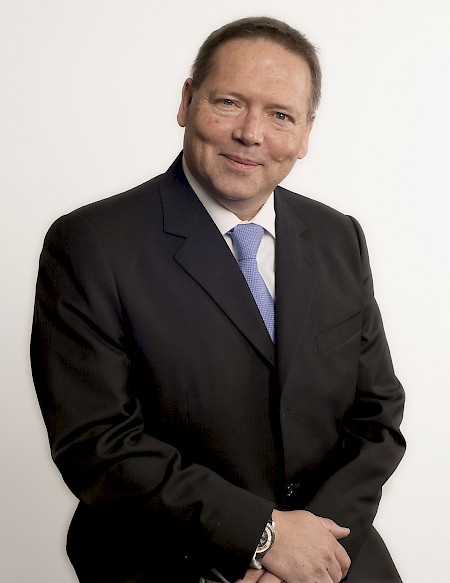 A well-known name both within and outside of Gibraltar, ISOLAS, now in its 123rd year of operation, provides expertise in every sector of the law to local and international clients. Recognising that the key to success is continuous modernisation, the firm appointed its first CEO, Marcus Killick OBE, in late 2014. Following over a decade at the helm of Gibraltar's Financial Services Commission, and bringing with him to the role private sector experience ranging from his chairmanship of GSX and his work as a director of the Gibraltar International Bank, he is working to maintain ISOLAS' position as the first stop for investors in Gibraltar.
The Report Company: What is being done to ensure that ISOLAS, with its more than a century of activity, remains at the forefront of Gibraltar's evolving economy? 
Marcus Killick: We've been around since 1892 and that makes us the oldest law firm in Gibraltar, but we have, for some time now, been investing heavily in information technology solutions which enable us to give the clients the service that they need in this day and age.
What that means in practice is that we have made significant investment into ensuring that we provide our clients with the level of attention that they require in the modern, sometimes frantic, business environment. To this end, our people are available, not just by email or by phone – they are also available by video and voice over IP, via instant messaging applications, all of this designed to be able to assist and deal with issues and concerns as they arise, not just within the more traditional constraints of the nine-to-five dynamic of the legal profession as it was a decade ago.
Ensuring that the firm has been, and continues to remain, at the top of its game for as long as it has, has been a challenge met with a combination of business development and marketing strategies aimed at entrenching our position as market leaders in a wide range of legal services in Gibraltar, but it has also, importantly, involved investment in spreading the word about Gibraltar PLC in financial centres such as London, Geneva and beyond as part of a long and successful joint venture with successive governments of Gibraltar.
The fact that the firm is recognised by all the leading international directories as a market leader in a variety of practice areas only bolsters the impact of Gibraltar and its financial services professional community on prospective business, whether in the personal or corporate context.
TRC: How important is the area of insurance-linked securities to Gibraltar as a jurisdiction, and what role does ISOLAS play in this field?
MK: The story of ILS in Gibraltar is one that we, both as a jurisdiction and as a law firm, are very proud of. In fact, it is a story which captures the essence of the Gibraltar PLC offering by demonstrating that the industry/government joint venture in financial services is alive and well and delivering on its promise.
From the jurisdiction first identifying the possibility that ILS business represented in the EU context, to the firm assisting in the licensing of the largest ILS manager in the world, was just one year. The fact that, as a financial services jurisdiction, Gibraltar already featured many of the elements of a successful ILS offering clearly made the process easier than it might otherwise have been.
TRC: What are you doing to promote Gibraltar as the European domicile of choice for funds?  
MK: Since the introduction of regulations establishing the experienced investor fund, a lot of work has gone into promoting the concept of Gibraltar as the European domicile of choice for alternative investment funds. This has involved a significant investment in time and effort in getting the word out to places like London, Geneva, Hong Kong and other relevant finance centres.
In more recent times, the arrival of the alternative investment fund manager (AIFM) directive has represented a new opportunity. Indeed, we are promoting the advantages that establishing a fund in Gibraltar represents. What is also very interesting is that the Gibraltar Stock Exchange project has quickly become one of the key elements of our European message.
TRC: How would you appraise Gibraltar's comparative advantages in the ease of doing business?  
MK: Gibraltar has, for a variety of reasons, many advantages over many of the European centres with which we compete.
Gibraltar's legal system is based on that of England and Wales, a characteristic that endows the jurisdiction with clear advantages, in our view, over with civil jurisdictions such as Luxembourg.
A clear example of how this operates is the implementation in November last year of the new companies and insolvency acts.  The enactment of the insolvency act brought sweeping changes to the laws in Gibraltar, bringing us up to date with the legal position in the UK. The effect of this was to introduce what was, in effect, a brand new regime of insolvency and administration in Gibraltar but one which UK professionals working in asset finance business would recognise as exactly the framework they have operated within for most of their professional lives.
Gibraltar's cooperation, its network of agreements with other countries in respect of all aspects of cooperation and sharing of information, allied to the approval by the ECOFIN code group of our tax system, without a reliance, as is the case in continental jurisdictions, on civil processes of administration which stifle efficiency (such as the use of notaries for corporate secretarial and admin transactions), all make Gibraltar a clear choice for an open, transparent and efficient financial services jurisdiction within the EU.
"

Gibraltar's legal system is based on that of England and Wales, a characteristic that endows the jurisdiction with clear advantages, in our view, over civil jurisdictions such as Luxembourg

"
Tweet This
TRC: What is behind the growth in new sectors such as the online gaming industry, and what has been ISOLAS' experience in these areas? 
MK: Gibraltar's reputation as a world leader in the online gaming industry has been bolstered by the recent approval by the supreme court of Gibraltar of a cross-border merger between 888 Spain PLC, a Gibraltar company, and Apuesta Ganador Online S.A, a Spanish company.
The commercial team at ISOLAS advised the merging companies in their joint application for a cross border merger under the Gibraltar cross border merger regulations 2010, and are proud to have completed this landmark transaction. We understand that this is the first such ruling to have been granted by the Gibraltar courts involving a cross-border merger between a Spanish gambling licence holder and a Gibraltar company, and is therefore hugely significant. 
Regulation and transparency are key to Gibraltar's drive to consolidate itself as a leading jurisdiction for e-gaming and e-commerce companies. In 2006, the Gibraltar legislature brought into force the gambling act 2005. This builds on the pragmatic approach to regulation that Gibraltar has adopted over the years. It provides a streamlined application, licensing and regulatory framework for the country's well established and fast growing e-gaming business sector. 
TRC: What is ISOLAS doing to promote socio-economic development in Gibraltar? 
MK: The PJ Isola Foundation is a registered charitable foundation in Gibraltar, with the main objective of raising funds to support local charities. The firm itself has contributed substantial funds to the foundation, and the firm's employees are constantly engaged in fund raising activities to generate the resources for the foundation.
The foundation's focus is solely on funding activities for Gibraltar with the purpose that the chosen activities will support the community and reflect our local requirements.  The foundation places much importance on the continuous evaluation of its projects with a community focus that stems from the founder's belief in the notion that charity begins at home. We continue to play an active role in the community to see where there is a role for us to support and enable beneficial community projects when needed.
TRC: How are you getting the word out about what Gibraltar has to offer?
MK: We are working closely with the government, who are investing in increasing resources, setting higher objectives to make more of our profile, presence and new business achievements.
We are also ensuring people are aware of Gibraltar's position on a regular basis, creating a constant flow of information and maximising our resources to convert leads into new business for Gibraltar with consistency and long term sustainability.
TRC: How would you define the objectives for you in your role as CEO?
MK: My role is entirely inward-facing. I am responsible for delivering a modern, efficient law practice. I do not have any clients of my own. This allows me to focus on areas such as the development of the younger lawyers, improvements to our service offerings, including new practice areas, as well as effective financial, HR, IT and other support. Law firms cannot be run the way they were historically.  Our clients expect professional services businesses, providing to their needs. That is what our structure is driven to provide.
"

Law firms cannot be run the way they were historically. Our clients expect professional services businesses, providing to their needs. That is what our structure is driven to provide

"
Tweet This