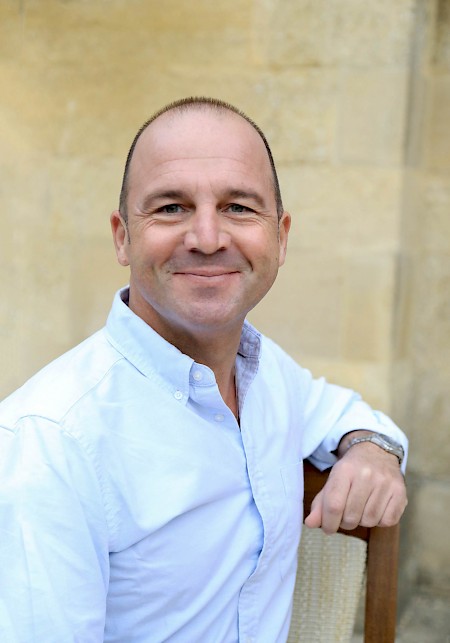 Long a popular location for day-trippers, Gibraltar is now fast becoming a destination of choice for a much wider clientele, from culture lovers to superyacht owners, history buffs and birdwatchers. With huge investments being made in the territory to modernise and update its tourism offering, and new flight routes now in operation, Gibraltar is now an ideal short break destination in the Med, as Nicky Guerrero, head of the Gibraltar Tourist Board, explains in this interview with The Report Company.
"

Gibraltar is the ideal location for sailing and other maritime sports and we have excellent facilities for these activities

"
Tweet This
The Report Company: What activities is the tourist board carrying out to position Gibraltar as a travel destination?
Nicky Guerrero: The investment in the tourist product has certainly been the most significant move in the last few years. The upgrades to the attractions have improved the visitor experience and have, importantly, concentrated on accessibility to many of the sites. This latter area in particular is an aspect of our product that we will be concentrating on even further during the coming year.
Our marketing has also become more focussed and strategic and we are exploring new source markets for Gibraltar. We have had a good year across all areas of the tourist industry, registering increases in total arrivals at hotels in air passenger arrivals and in tourists to the Upper Rock. We have also added several new tour operators to our books including Kirker Holidays and Enable Holidays, the latter specialising in accessible holidays.
We want Gibraltar to be seen as the ideal short break destination in the Mediterranean, as a destination that is brimming with history, quality services and exciting visitor attractions that result in an unforgettable holiday experience.
TRC: How do you see the evolution of the tourism sector toward a more high-end clientele?
NG: It is immensely satisfying to see an ever-expanding set of services and specialised amenities taking root in Gibraltar. As a top leisure and tourist destination, we have to be able to cater for all ends of the market and make the visitor experience special to all those who decide to spend their time with us.  
The Ocean Village Marina has become one the most attractive leisure areas in Gibraltar with ample berthing facilities, restaurants, nightclubs and a casino. It is a popular meeting place for old and young alike, which has acquired an even greater profile since the five-star floating Sunborn Hotel has been permanently docked alongside. 
Queensway Quay Marina also offers excellent services for yacht owners with ample leisure facilities too. The Port of Gibraltar also boasts excellent facilities, not only for the great number of cruise ships that visit, but also in its wide variety of maritime services and bunkering.
Given our privileged geographical position where we are almost surrounded by water, Gibraltar is the ideal location for sailing and other maritime sports and we have excellent facilities for these activities. The £1.1billion Blue Water project is something we wholeheartedly welcome, as it will undoubtedly enhance capacity for super-yachts and add to the development and availability of luxury real estate. We are confident that we will be making an impact on the top end of the spectrum with these sophisticated additions to our overall product, and that in conjunction with the business opportunities which exist in Gibraltar, high-net worth individuals and business investors will be attracted  by what we have to offer. 
TRC: In what ways is Gibraltar looking to cater for corporates and what would you say are Gibraltar's competitive edges in this regard?
NG: Gibraltar has developed its meetings and conference facilities over the past decade and now there are several venues that can cater for these type of events, such as the Garrison Library, the Caleta Hotel, the O'Callaghan Eliott Hotel, Rock Hotel and the Mons Calpe Suite. Hotels traditionally catered for these activities and with the coming on stream of the Sunborn, and the major refurbishment programmes undertaken by the aforementioned hotels, there has been a spectacular improvement in the infrastructure available for business and corporate events.
Gibraltar offers a sophisticated package which blends top tourist attractions, a British system of justice, European Union membership and qualified legal, banking and financial services in a professional setting, all of which are conditions that are very advantageous for business and commercial ventures.
TRC: Could you give us an overview of the impact of events such as the chess tournament and the jazz festival for Gibraltar?
NG: The impetus that we have given to events-led tourism, and specifically the success of the two editions of the Gibunco Gibraltar Literary Festival in 2013 and 2014, is one of the achievements  of which I feel most proud. It was created practically from scratch, we could not predict how it would be received by the public, and it was a bold move by the ministry for tourism and the Gibraltar Tourist Board. I am delighted to say that the festival has been a resounding success.  The literary festival has provided a wonderful series of fascinating events and lectures over an entire weekend for visitors and residents alike.
The same can be said about the Tradewise Chess Open that has grown from modest beginnings to become one of the most important open chess tournaments in the world. We have been privileged to count with the presence of some of the world's top chess grandmasters who have relished the competition and have been able to relax afterwards enjoying the leisure and entertainment opportunities that Gibraltar provides.
Similarly, the Jazz Festival for those with a more discerning musical taste has also proved a popular addition to our varied entertainment offer. All these events have given Gibraltar a new air of refinement that the public appreciate, as it has shown another side of what Gibraltar can achieve in our continuing efforts to ensure the Rock's position as a leading leisure destination in the region.
"

The Eastside development will be a huge boost to the Gibraltar economy

"
Tweet This
TRC: How would you appraise the economic implications of the Eastside development?
NG: The Eastside development will be a huge boost to the Gibraltar economy. It is a modern, sustainable development that will enhance the feel and appearance of an area of the Rock that had remained underutilised for many years. It will create hundreds of jobs during the construction phase and then with the new five star hotels, the superyacht marina, the luxury flats, cafes, restaurants and other tourist attractions, will generate considerable economic activity for the benefit of the community. This is considered the highest inward investment in the history of Gibraltar with an estimated £1.1 billion and once it is completed in 2018, we hope to attract new residents to the Rock and with them, new and exciting commercial and business ventures.
TRC: How important is increasing air links to Gibraltar?
NG: We consider that increased air links to and from Gibraltar are crucial for the growth and development of the tourist industry on the Rock. We have recently seen the start of flights by easyJet from Bristol to Gibraltar, and by Royal Air Maroc from Tangier/Casablanca to Gibraltar. This brings the number of routes to and from Gibraltar to eight, including London Heathrow and Gatwick, Luton, Manchester, Birmingham. EasyJet's route from Bristol, when launched for sale in the autumn of 2014, was the top seller of the airline's new routes launched from the airport.
Air connectivity is a tremendously important asset that allows us to fill our hotel beds and increase our overnight stay ratios. The Gibraltar Tourist Board is constantly looking at ways to bring more tourists to the Rock and these new routes will impact positively on tourist arrivals. Indeed we are examining the possibility of opening other routes to other European destinations in order to establish markets beyond our traditional catchment area of the UK.
We are now closely studying the possibility of opening up further air routes, particularly to other destinations in northern UK.
TRC: What other niche markets and spaces in the tourism industry is Gibraltar looking to occupy in the short and medium terms?
NG: We are always investigating ways and means to improve and expand our product, with new attractions and amenities. Needless to say, niche markets are areas of interest we monitor quite closely. There is already much to see and do in Gibraltar. We have numerous history-themed tours, walks, ornithological outings, museums and art galleries. Exciting shopping opportunities are available in the pedestrianised VAT-free shopping centre of Main Street, which is crammed with stores stocking competitively priced designer brands, electronic and hi-tech goods, a wide range of perfumeries, fashion boutiques and spirits; without forgetting our lively culture, top restaurants specialised in quality cuisine, nightlife and casinos. For those who wish to be in touch with nature, we have a diversity of natural walks, the Alameda Botanical Gardens, a multitude of water-based sports, and sight-seeing tours.
TRC: What strategy do you have to increase the number of overnight stays year-round and boost tourist numbers during the low season?
NG: This is a priority for the Gibraltar Tourist Board, as we are keen to introduce schemes that secure an increase in the number of overnight stays at local hotels. We have already achieved success in bolstering our off-peak season activity, thanks to the development of the concept of event-led tourism initiatives. The Gibunco Gibraltar International Literary Festival, the Tradewise Chess Open tournament, and the Jazz and Music Mega Festival have all attracted visitors to the Rock, who have come to our shores to enjoy our culture and appreciate a unique tourist product and visitor experience. Gibraltar has been privileged to welcome world-class acts in all these fields which have helped to put Gibraltar on the international cultural and sporting map. Our statistics show that the number of overnight visitors for cultural and sporting events has grown.
TRC: How do you maintain a balance between boosting tourism numbers and preserving Gibraltar's heritage and charm?
NG: Gibraltar is much more than a tourist attraction. It is also our homeland, a territory we dearly cherish and care for. The Rock is unique in many ways, making it so special as a tourism destination.
The Gibraltar government has struck the right balance between the preservation of our heritage and historical footprint, with the sensitive exploitation of available land for economically beneficial projects that will impact positively on the development of the community. As befits a modern, progressive society, we have in place a very strict planning process which means that all development proposals, including tourist projects, are scrutinised by a local development and planning commission that will weigh the pros and cons of all individual applications. Once a project is given the green light, it is done on the basis that all the relevant criteria of sustainability have been met to ensure that the Rock's historical charm and character is safeguarded for present and future generations.
"

Gibraltar is much more than a tourist attraction. It is also our homeland, a territory we dearly cherish and care for

"
Tweet This