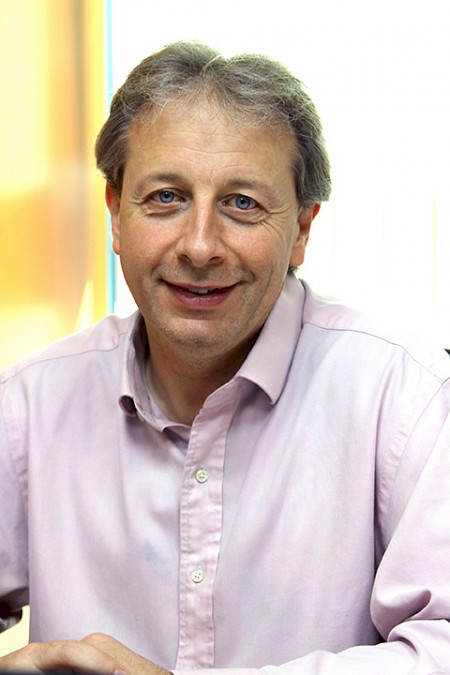 Established in 1946, BetVictor is one of Europe's leading online gaming companies. The first to set up in Gibraltar, it was tipped by independent odds comparison website Oddschecker as the bookmaker offering the best odds most often on the major European football leagues for the fourth successive year in 2014. Paul Louis, its managing director, spoke to The Report Company about the main factors behind BetVictor's success.
The Report Company: Why did BetVictor choose Gibraltar in the first place?
Paul Louis: We were looking around at the jurisdictions that were in existence, and for Gibraltar it was the infrastructure, the English-speaking people, the fact that it has close ties with the UK and if I'm going to be honest, it's a good part of the world to work in. It isn't a windswept island, it's a beautiful place to live. It's culturally very interesting, and while small, it is connected to mainland Europe, and the communications and travel links are very strong. It's a very good place to be located, certainly from the point of view of a UK-facing business.
There are two or three flights a day to the UK, which is really important. They even have British plug sockets and red phone boxes. We have a bank holiday for the Queen's birthday and we have a bank holiday for the Commonwealth. It's a really patriotic place with a real positive sense of pride in the UK, and I think it's very uplifting.
TRC: What did the company look like at that time and what was the advantage of being in Gibraltar?
PL: This was very early days. What you were really looking at was remote gambling, but it was by telephone, so what we had was effectively a call centre. Our first step in Gibraltar was 1997, in time for the 1998 World Cup, and we had 150 staff come over, taking bets over the telephone, on all manner of sporting events.
The benefit was that at that time in the UK, you paid nine percent every time you placed a bet, and what we were able to do was allow the person to have that same bet without being taxed or penalised. Telephone betting existed in the UK from the mid-1980s, but this was really taking it to the next level.
TRC: How long was it until you were online?
PL: Our first online server went live in 1999. This was the real start of making gambling and betting more acceptable within society. Betting shops were these horrible, dark, dirty places where a section of society went, but the mainstream didn't get involved, whereas online gaming is actually acceptable.
We have also had huge amounts of technological innovation that have come out of online gaming. Online gaming has done a lot in terms of safety around the internet, prevention of fraud, looking at how people use payment transactions and identifying people in online environments.
We were in that first wave of leaders alongside other household names like Ladbrokes and William Hill. We were able to offer transactions where you could make bets, but you couldn't deposit any money; you had to ring up. We were then processing transactions online by early 2000. Payments are absolutely key to transacting on the web, and for us to be able to effectively move business forward, we had to get payment capability on the web. So again, we were involved in terms of pushing technology to allow this to happen.
By the beginning of 2000, you had the inkling of what we have now, which is transactional websites with the ability to pay online, but this was just sports betting.
In 2001, we would then launch an online casino. That had already been massive in the US and US-facing markets, but it was a very new proposition to European markets. What we saw from 1998 to 2002 was a moving of what traditionally had been land-based industries onto the internet, and it happened very quickly. Since then, it's just been a case of innovation and evolution from those platforms.
We had pretty much all the products you see today online in some shape or form 12 to 13 years ago, but what has happened is that they've become much more sophisticated. In sports betting, what we have now is the "in play" markets where anything that is measurable and can be verified independently can be betted on.
TRC: How does BetVictor look today?
PL: The internet breaks down barriers. When you have a physical location, you are physically constrained. The internet gives us no such constraints, so we found that our business is effectively becoming international very quickly. This business, which had originally been a small to medium sized telephone business, is now made up of 250 people in technology. Our transformation, which has gone hand in hand with that of Gibraltar, has been from a bookmaker to a technology company. We are now a technology company delivering online gaming services to third parties.
TRC: How would you assess the regulatory environment in Gibraltar?
PL: For me, one of the key parts of Gibraltar is the regulation. It's very effective, but it's light touch. There are fewer than 30 online gaming licensees, so they are very particular in terms of who they give a licence to, because they want people to see that this is a serious jurisdiction. Also from a player point of view, they want to ensure that people who are playing on sites that are regulated by them are doing so on sites that they trust. The regulator understands our business, they talk to us regularly, and that approach is helpful. They are working with those for the good of us, for the good of the customers that play with us, and also for the good of Gibraltar as an environment and as a jurisdiction.
"

The internet breaks down barriers. When you have a physical location, you are physically constrained. The internet gives us no such constraints, so we found that our business is effectively becoming international very quickly

"
Tweet This
TRC: What impact has the point of consumption tax that was brought in by the UK had on the gaming industry in Gibraltar?
PL: It's very hard. From our point of view, we pay tax within Gibraltar, we are based here, we are licensed here, and we pay corporate taxes and gaming taxes. Now, we now find ourselves in a situation where effectively we are being taxed twice. Our belief is that effectively from an EU perspective, the EU should be protecting the free movement of goods and services, but this seems to be one of those areas that the EU doesn't want to look at as there are too many governments with vested interests.
From an industry point of view, it is going to cost us more money to operate. That means that we may spend less money in terms of marketing. That means that money that may have gone to a large proportion of the UK no longer goes there. The more money that goes into tax, the less goes into commercial ventures. What we will see, and what we are beginning to see, is a consolidation across the industry, such as the merger between Ladbrokes and Coral. We will see a smaller number of bigger operators, which isn't good for the industry, because as it becomes less competitive, the customer will get a poorer product.
What we thought would happen or what we were concerned that would happen would be that jurisdictions such as Gibraltar might suffer, and that there would be less of a reason for people to be in Gibraltar. However, Gibraltar remains very competitive. A lot of people have well-established operations here, and Gibraltar still works, because we have lots of customers that exist outside of the UK. Gibraltar still offers an awful lot in terms of being able to deal with our non-UK customers.
TRC: Are you diversifying your customer base away from the UK to other nationalities?
PL: The customer profile continues to evolve, but the biggest challenge is regulation. Throughout Europe, everyone has different rules and different tax jurisdictions. Some legislation is deemed by the EU as complying with EU law, and some isn't and it is an absolute hotchpotch. As a business, that makes it very difficult to operate. We will be allowed to have some products in some regions and not in others, it is market by market. There are different reporting requirements, different software requirements, and there is no benchmark. Europe, as a single market, should really be able to stipulate this, but it is completely fragmented.
What we're finding is that we are actually taking transactions from fewer places because in some cases we feel we can't be compliant with local regulations. As a result, we are concentrating into certain markets. We are now seeing growth in the Far East markets, for example.
TRC: What sets you apart from your competitors?
PL: Our marketing focus is really on delivering good value to our customers. For a number of years now, we have been recognised by oddschecker.com, which is a comparison website, as offering the best prices on football. That really is what we look to do.
Innovation is also important to us. Our business is all about speed and responsiveness. It's all about getting your bet on and nothing getting in the way of that bet. We want to give a really good experience to the customer, and we think that owning our own technologies is key for us to be able to do that.
TRC: How easy has it been to recruit the right workforce in Gibraltar?
PL: Our company is quite interesting. I've been here 15 years, and we have a lot of people who have been here more than ten years. We engender a huge amount of loyalty, because we treat people very well, it's a very good place to work, and because we want to develop the best products, it's a very exciting place to work. When we arrived in Gibraltar, we had to recruit a lot of people, and we brought in people who had skills and could train people locally.
What we have today in Gibraltar is a really skilled workforce, particularly in the gaming industry, whether it be customer service or technical people. There is a real pool of talent here and some of that will have been brought over from the UK and developed, and some of that will have happened naturally through training.
The positive for us is that when we got here, there was a workforce that was interested in learning skills. Gibraltarians are incredibly well educated, and being able to come here and offer them interesting and varied work stops them from leaving. I think it has worked very well both for us in terms of trying to employ people, and for Gibraltar in enabling it to give jobs to its people.
"

We engender a huge amount of loyalty. Because we treat people very well, it's a very good place to work, and because we want to develop the best products, it's a very exciting place to work

"
Tweet This