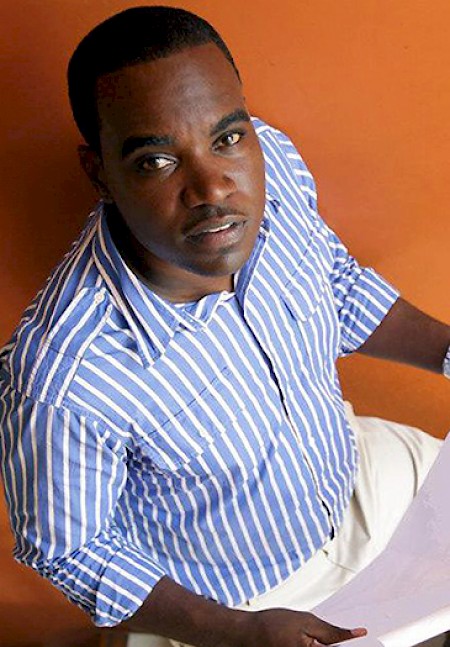 Photo: The Kevin Harrison Group of Companies
After gaining two master's degrees from the University of Westminster, post graduate diplomas focussing on architecture, project management, urban design, and financial and asset management, Kevin Harrison returned to Barbados over a decade ago to establish The Kevin Harrison Group. After challenging beginnings, he has succeeded in building a company that has consulted on over $5 billion dollars' worth of projects globally and is an industry leader in the Caribbean region. The Report Company spoke with him about his story and future ambitions.
The Report Company: How healthy is Barbados' economy today?
Kevin Harrison: Barbados' economy continues to be a pillar in the Caribbean region. Despite its apparent lack of agility in evolving at a pace necessary to keep ahead of the effects of geopolitical and macroeconomic tremors, I believe the country at its core is a stable, safe and sophisticated nation in the Latin America and Caribbean region.
TRC: How can Barbados capitalise on its economic strengths?
KH: Barbados is in a prime position to leverage its highly-skilled workforce in order to fashion an economy focused more on research, industry, and in particular, financial services. Our subsidised healthcare and educational models have produced a workforce that is amongst the most literate and best trained in the world.
The significant challenge ahead lies in steering the economy away from its excessive dependence on tourism, and by extension, real estate development associated with tourism. Moving forwards, Barbados should focus on an economic model that leans more towards financial services, research and development - facilitated by the country's highly educated human resources – and by extension, more sustainable industries as tourism is based on discretionary spending.
With a myriad of funding options available globally, and with the perception that Barbados is a destination for the wealthy, our team believes that with targeted marketing, Barbados' economy can establish synergies with partners worldwide to sustainably fuel the country's growth.
The real estate market has seen its most significant correction in recent times. The market appears to have stabilised and is now beginning to attract serious foreign direct investment again. I believe that as long as the economy can convey to the world that it is on a sustainable growth path, confidence, and by extension investment in the real estate market, will increase. At that point, the financial services sector will be ready to capitalise on the renewed interest in this island nation.
"

After completing projects in real estate, media, technology, oil and gas, and bio-tech globally, The Kevin Harrison group is ready to expand exponentially.

"
Tweet This
TRC: What can you tell us about The Kevin Harrison Group?
KH: I grew up in a real estate development environment. Many members of my family are architectural designers and construction industry professionals. Gaining passive knowledge about architecture, construction or landscaping was a constant in my life. I never truly appreciated the impact this would have on my life until I started university and recognised my ability to address issues across multiple disciplines of study. 
On qualifying as a chartered architect in 2006, I was offered an opportunity in Dubai in a large multidisciplinary firm. This was at the height of the global economic boom. I declined and decided to work with my father on a challenging real estate project in Barbados. This was a pivotal point in the development of The Kevin Harrison Group.
Within a month of my return to Barbados, I started my first company which offered architectural design, construction, and landscaping services. In a sector where age matters, beginnings were tough as the market did not respond well to a company run by a 27 year old. I quickly recognised that regardless of financial or social standing and race or age, potential clients wanted a good deal with a confident service provider capable of delivering real value.
From that first entity, I developed seven other companies offering services in the real estate sector in Barbados and London.
"

I believe that that a holistic approach which takes account of the life cycle of projects should be at the core of any development

"
Tweet This
TRC: What does the future hold for your company?
KH: Today, after completing projects in real estate, media, technology, oil and gas, and bio-tech globally, The Kevin Harrison group is ready to expand exponentially.
As I continue to develop our service offering, 2016 will be key in establishing our presence in international markets. Our group is a comprehensive project development and project management entity, which has a long history in real estate. As such, our work and ability to collaborate with people in varying cultures is well proven. I am therefore aiming to grow our core team in a similarly inclusive fashion.
Our pursuit of target markets is preceded by thorough research in order that we optimise our resource allocation. This process is carried out within the context of our strategic goals with ample consideration to local culture. Our experience has indeed taught us that sensitivity to local culture can be the determining factor in the success of a project. Our teams are able to respond appropriately to challenges wherever they operate. Moreover, the company's ability to adapt to a more quickly evolving economy is significantly enhanced by its network of global experts. This requires our professionals to stay on the pulse of developments in their respective locations and fields of expertise.
I am also keen to take on new commissions globally in the luxury real estate segment of the market, in particular the development of Highclere Estate in Barbados. We will be placing greater emphasis on our research projects in the immediate future, especially those that relate to mass housing and those that take stock of the increasing impact of data mining on our project development process.
TRC: What is your company's approach to sustainable development?
KH: I believe that that a holistic approach which takes account of the life cycle of projects should be at the core of any development. As such, any kind of development, be it construction of social housing, dams, or even projects in the petroleum industry, should be appropriately conceptualised and managed with the intention to re-establish long term environmental balance. As living beings, we are all a part of a massive ecosystem. We have the responsibility to ensure that the environment is healthy; not only for our own existence but for those who come after.
"

Barbados' natural attributes and rich history give it the potential to become the Monaco of the Caribbean

"
Tweet This
TRC: How can Barbados build on its relationship with the United Kingdom?
KH: Barbados' relationship with the UK has been beneficial to both countries. In recent times, Barbados has continued to appeal to UK visitors and investors. Indeed, over 60 percent of Barbados' tourist arrivals are from the UK.
When the UK economy is growing sustainably, Barbados reaps the benefits through increased visitor spend and FDI. In recent times, though, FDI from the UK has slowed. Our government should focus on re-orientating Barbados' economy towards a more sustainable path, supported by financial services, research and development, and related industries with a strong intellectual property base. I am a fervent believer that such a reorientation is critical for Barbados to re-establish itself as an economic powerhouse in the Caribbean region.
Barbados' natural attributes and rich history give it the potential to become the Monaco of the Caribbean. The Kevin Harrison Group and its allied family office, BGI Capital Partners, is putting resources in place to be a part of this vision.
The Barbados-UK bilateral relationship is also key to the existence of our entity. Our group has established a presence in the UK, which we will continue to develop as our international point of contact. I deem London to be the major financial centre of the world and, as a group, we will continue to promote our services to UK investors and UK-based international businesses through our London office.
TRC: What motivates you as the founder of the company?
KR: I am driven by projects that positively impact lives and facilitate development of the communities in which they are created. This stems from my history in the real estate sector where those impacts are clearly articulated by a vision and then witnessed when end users enjoy the spaces created.
My aim is to create positive interventions through my work, regardless of the nature of the project. Crucially, as we transition towards economies based on more renewable energy sources, I always aim to minimise the environmental impact of our projects.
I would describe my leadership style as relaxed. However, keeping deadlines is absolutely paramount in my business. This commitment to project delivery has served me well as a professional and I promote this approach amongst my teams.
As technology continues to play an increasing role in our lives, it will likewise play an increased role in the manner in which we administer and deliver our projects. Technology will be used to increase efficiency and improve quality in my company. Research professionals in our team are well aware of the critical role they will play in the future of our group, as we continue to take on financially viable, sustainable, socially supportive, and environmentally orientated projects.